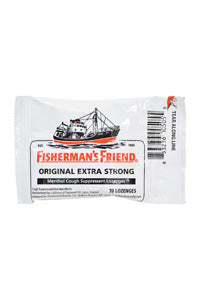 Fisherman's Friend Original Extra Strong
Our original flavor dates from 1865. All natural menthol and eucalyptus lozenges. Produced exactly according to the original recipe, no artificial colorings or flavorings. 
Temporarily relieves occasional minor sore throat pain and cough due to minor throat and bronchial irritation occurring with the common cold or inhaled irritants.