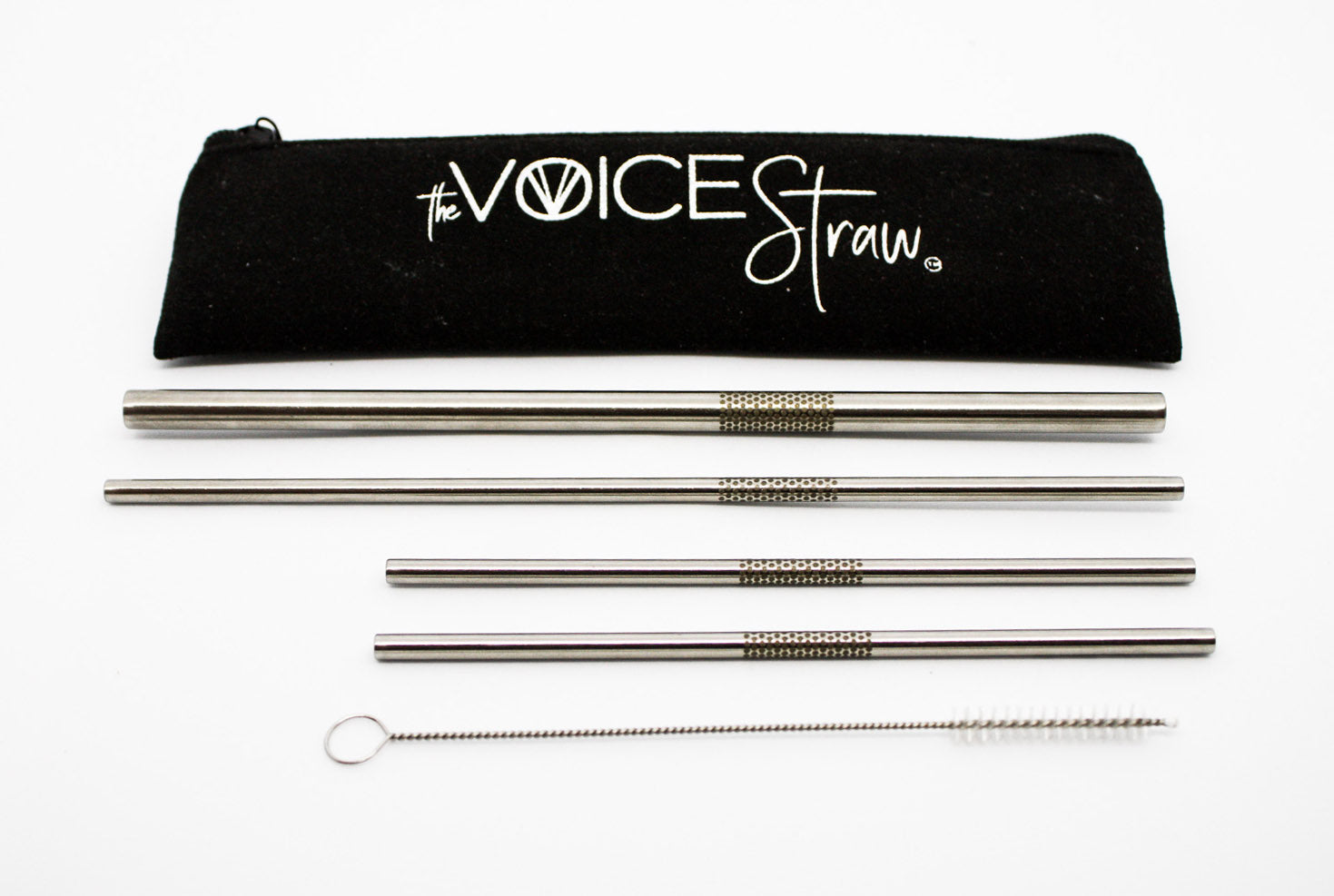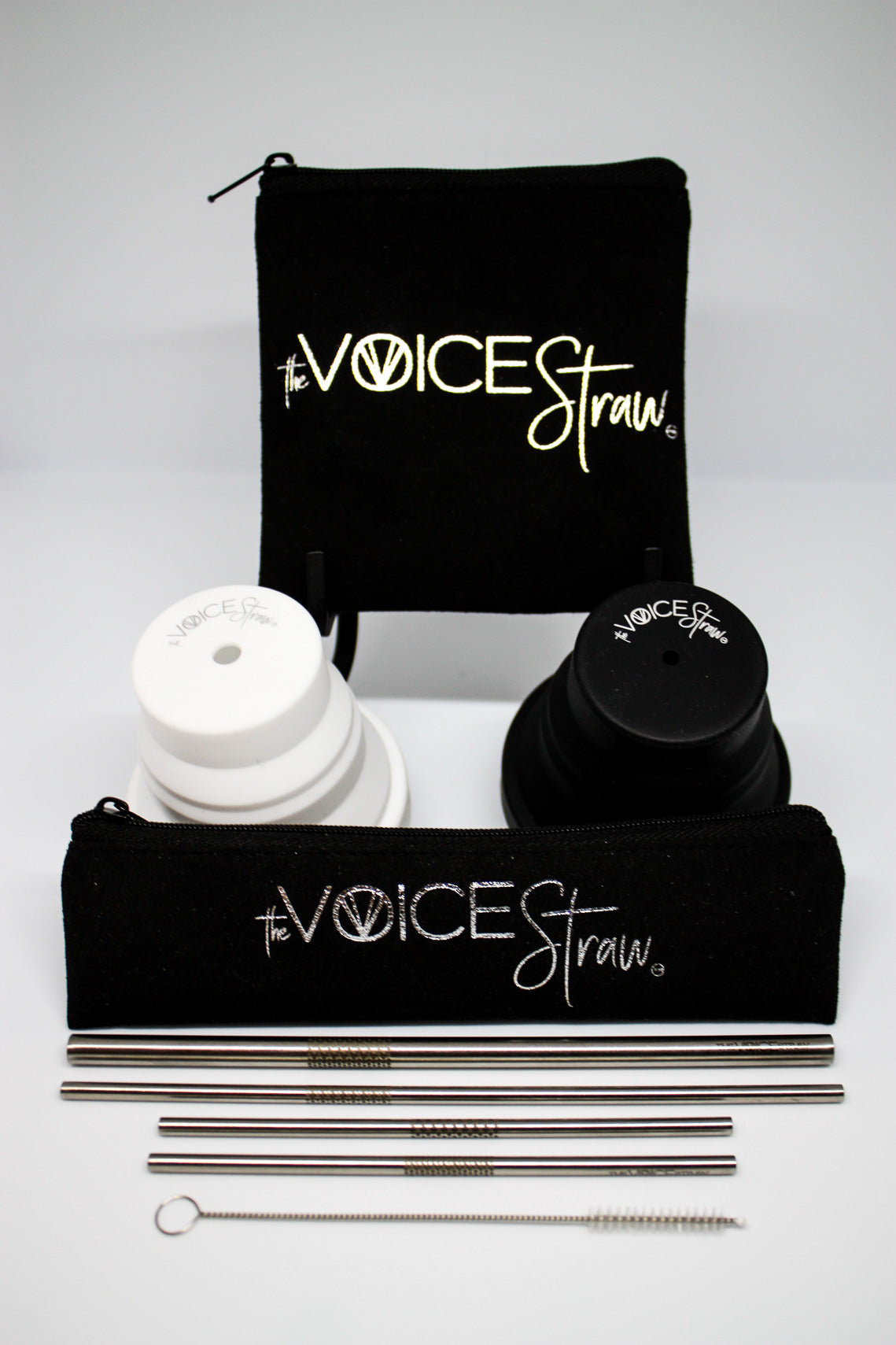 The Voice Straw Combo Kit
The Voice Straw is a ground-breaking vocal tool for singers, actors, and speakers. It's uniquely designed to release tension, relieve strain, and reduce vocal breathiness, cracking, and flipping.
The Voice Straw is scientifically proven to benefit voice users by encouraging more efficient vocal fold movement and vocal balance.
WHAT ARE VOICE STRAWS?
Voice Straws are training and rehabilitation tools that focus on pressure and resistance in the throat to help voice users achieve healthy vocal fold movement and vocal balance.
WHY USE STRAWS?
The Voice Straw regulates aerodynamic pressure (back pressure). This regulation of pressure allows voice straw users to: 
Train the positioning of vocal folds
Lengthen the e

pilaryngeal tube (located between the pharynx and the vocal folds)

Lower the larynx
CHOOSE YOUR RESISTANCE LEVEL: 6mm or 3mm
The Voice Straw Set comes with various straw sizes. Straw training is not a one-size-fits-all solution. Because of this, our straw kits provide the option to choose between two straw diameters—both scientifically proven to promote healthy vocal cord movement.
VOICE STRAW SET INCLUDES:
5 inch stainless steel straws with a 3 mm diameter (2)
7 inch stainless steel straw with a 3 mm diameter (1)
7 inch stainless steel straw with a 6 mm diameter (1)
Voice Straw cleaning wand
Microfiber polishing cloth
Velvet carrying pouches for straws
BACKED BY SCIENCE:
Voice Straw leverages the science it's founded on to deliver the most efficient and reliable voice training tools on the market. 
CLEANING INSTRUCTIONS:
Hand wash with liquid soap and cleaning wand. Air Dry.