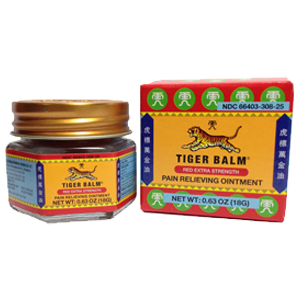 Tiger Balm Pain Relieving Ointment Red Extra Strength
The warm variation of the classic Tiger Balm muscle pain relief ointment is ideal for soothing muscular aches and pains. This muscle pain relieving ointment also works fast to soothe itch due to insect bites. Rub over affected area to reduce aches, swelling and other discomforts quickly and effectively.

Warm relief for muscle pains and itches due to insect bites
Fast acting pain-relief properties
Ointment made from herbal ingredients
Available in sizes from 1.25g to 30g.